It's all good, baby!
Wow, my first entry! I'm so excited about this crochet blog. I'm hoping to find other crocheters out there who share the same interests. Hello....anybody out there? :)
I've been crocheting for years and can always find something new to try. It's never boring and always challenging. I used to knit when I was younger and knit all my Barbie Doll clothes. But now I find I just don't have the patience for knitting. It goes so slow and makes me want to throw it on the floor and stomp on it.
As I write this, there is a pair of adult wool mittens in the washer getting felted. I hope this pair shrinks some more, as I checked them after one run through the washer and they were still too long. They seem to shrink more width-wise than they do lengthwise. Here are before and after pics.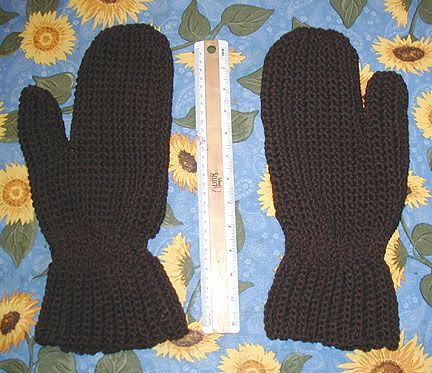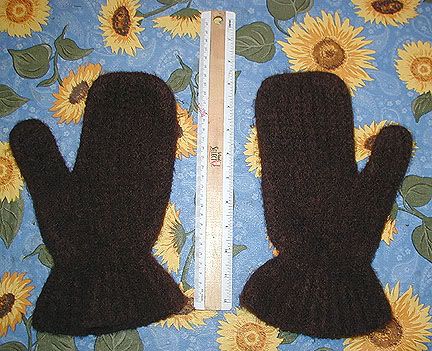 Quite a difference in size, isn't there? I've only made one other pair of mittens and they were in a childs small to medium size but they turned out pretty good. Next thing I'm going to learn is needle felting so I can add different colors and shapes to the finished mittens. It's so much fun experimenting!